1.105.087 Visitors per Year
Built for business. Designed for Health Care Professional.
Unlimited access to 25+ drug databases at one simple place. Simple yet sophisticated.
How does the 14-Day-Free-Trial work?
Just sign up for a 14-Day-Free-Trial and you will get a free test account. We will contact you during your test period to ask you if we may give you a personal introduction to the tools via webinar or via phone. At the end of the trial we will be happy to get your feedback on your experiences with our tools.
There is no need to stop the 14-Day-Free-Trial, it will end automatically. No credit card. No commitments.
You are already registered with pharmazie.com?
Are you already registered with pharmazie.com and would you like to test a new database in a 14-Day-Free-Trial without any further commitment? Then send us a mail and list the databases you wish to test.
What to expect during your 14-Day-Free-Trial?
Free access to all databases in pharmazie.com.
Your individual introduction webinar (1 hour)
Tipps and tricks how to save your precious time
Click my heart to get your 14-day-free-trial account
List of all Databases you have access to during your 14-Day-Trial Period
What your Colleagues say about the 14-Day-Free-Trial

The free access to all databases in pharmazie.com was extremely valuable to me. I could then simply decide which databases are important for my daily work.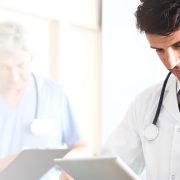 The 1 hour introduction to pharmazie.com and its structured databases was most usefull! Thanks to the pharmazie.com team!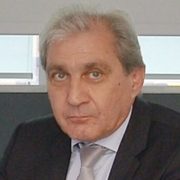 The use of the ABDA database CAVE is very valuable for teaching at the pharmacological institute, because there is no better complete list of all medicinal products authorized in Germany as pharmazie.com. There is no other program or website that is as good and reliable as the cave module for examining the interactions that we regularly use in course assignments.

I am actually on pharmazie.com several times a week and use the Marketing Authorisation Drug Dictionaries and the German medicinal product, the Archive with the deleted drugs or the international finished medicinal products. So I stay always up to date.  Especially the historic data in the German Drug Pricing Tool is most valuable. I am very satisfied with the service of pharmazie.com, thanks to the team!
IN CASE YOU NEED HELP
There are several ways to contact us with questions to your 14-Day-Free-Trial
Do you have any question regarding our company, products or current events? Let us know. We will answer you as soon as possible.
Are you interested in licensing data for your system? Or do you need special data download Excel lists? Please ask for quotation.
How does the free trial work?
Sign up for a free trial of pharmazie.com and enjoy access to all of our international drug dictionaries. We will notify you before your trial expires, and you can decide to subscribe to a paid plan or let your trial expire.
How do I cancel my free trial?
Your free trial does not require a credit card. It will automatically cancel at the end of your trial period unless you have subscribed.