Drug Pricing Germany Plus V – in a nutshell
The Drug Pricing Germany Plus V is an optional supplement to the Drug Pricing Tool Germany. It lists information on the billing of articles in accordance with national delivery contracts. These are for example:
Medicinal products according to § 47 AMG
Urine and blood test strips
Assistive Products, dressings
Medical devices (Annex V: Overview of prescribable medical devices)
Dietetics (§ 31 SGB V diet and health food products, such as amino acid mixtures, protein hydrolysates, elementard diets, probe diets)
References to approval limits
Delivery exclusions of individual funds due to tenders according to § 127 SGB V
supply contracts subject to Package arrangements
Billing according to § 302 SGB V (including cash-specific billing numbers)
Contract-specific billing of compression stockings
Plus V supports providers  in the often very complicated and time-consuming price determination of Assistive Products
Suitable for:
Pharma Industry, Pharma Trade, Health Insurance, Regulatory
Source: ABDATA PHARMA-DATa-SERVICE
Related subscription
This database can be accessed after purchasing the subscription package 'Drug Pricing' or 'Premium'
We are a medical supply store / supplier of medical practice supplies and use the ABDA taxe with the ABDA article master Plus V for the pricing of the health insurance companies. We are very satisfied with pharmazie.com, because they are fast, easy and all products can be found through the free text search.
These databases could also be interesting for you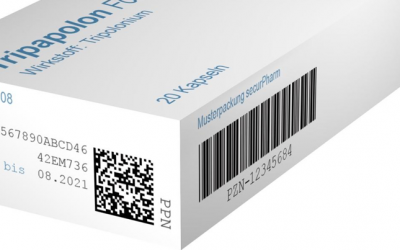 The new Falsified Medicines Directive 2019 - which medicines are affected? As of 9. February 2019, the Falsified Medicines Directive (2011/62/EU), which was adopted in 2011, has officially come into force. What does this mean for the affected players such as...
We are here for you
Any questions left?