The ABDA-Database CAVE in a nutshell
CAVE checks medication safety on:
indication
contraindication
side effect
allergy
age
gender
double medication
The CAVE functionality is also available as a web service which is to be integrated in Your System.
Suitable for:
Pharma Industry, Health Insurance, Regulatory
Source: ABDATA PHARMA-DATA-SERVICE
Zugehöriges Abo
This database can be accessed after purchasing the subscription package 'Drug Dictionaries' or 'Premium'
We are a hospital-supplying pharmacy, supplying more than 20 hospitals and rehabilitation facilities and have integrated pharmazie.com into our ordering and drug information system. Our facilities make intensive use of pharmazie.com's information modules in the medical and nursing fields. Our 24h-emergency service pharmacists in the sterile laboratory and clinic supply and the users in the hospitals are impressed to have all relevant information such as specialist information, divisibility and probe compatibility always up-to-date in one simple place. Another highlight for us is the CAVE-Check: Our medical team is very impressed with the presentation of the possibilities of the documentable interaction check and check for patient-individual risks such as allergy, age, kidney malfunction and contraindications. Especially for our oncological or geriatric departments, this module represents a considerable increase in drug safety, the operation is simple and easy to handle in everyday ward life despite the complexity. We can therefore only thank the entire pharmazie.com team and wish them all the best for the future!
The use of the ABDA database CAVE is very valuable for teaching at the Pharmacological Institute because there is no other complete directory of all drugs approved in Germany. There is also no other program as good and reliable as the Cave module for testing interactions, which we regularly use for course tasks.
Background information
To identify potential drug-drug interactions and risks due to individual patient characteristics – such as age, gender, history – appropriate data is useful for reviewing the medication. With the ABDA Database Interaction module and the CAVE data module, pharmazie.com provides basic data for a database -based review of individual drug risks.
CAVE provides basic data for an automated patient-specific drug risk assessment at drug delivery.
The goal of CAVE is to assist the pharmacy in the consultation and to contribute to a comprehensive quality assurance in the drug delivery.
For this purpose, the patient is included with his personal characteristics – such as age and gender, history and medication history.
CAVE allows automatic individual drug risk assessment
Content
Content of the ABDA Database CAVE
The DISEASE section includes patient characteristics that may limit or exclude the use of a particular finished medicinal product. In addition to chronic diseases. The patient information includes special living conditions (eg pregnancy, lactation) as well as certain age ranges (e.g. climacteric, woman of childbearing age, man of childbearing age) and behaviors (e.g. smoker, competitive athlete, contact lens wearer).
The ALLERGIE sub-division contains allergies when using finished medicinal products. Allergic (immunological) and pseudoallergic substance hypersensitivity are condidered. The testing includes active substances and excipients as well as medicinal plants and their preparations. In addition, a distinction is made between an allergy and a cross reaction.
The AGE section warns age-related application risks of a finished medicinal product. Based on the date of birth, it is checked whether the finished medicinal product can be used at the current age of the patient. The CAVE hints differentiate "No Application" and "Application Limitation." In addition,  if the strengh or the dosage form for the patient´s age are not appropriate the message "Atypical Medication" appears.
In the SEX section, a warning would come up if the gender-specific areas of indication of a finished medicinal product do not match the documented patient sex.
Functions in the pharmacy
CHECK: CAVE is integrated into the cash register function of the pharmacy computer. If coded data are available, CAVE automatically checks patient characteristics on behalf of potential drug risks and provides appropriate information on the screen for individual risks.
DISPLAY: For the finished medicinal product, all potential risks are listed in a clear manner, so that even without patient data during counseling it is possible to draw attention to possible application risks – important for "running customers".
SEARCH: In conjunction with the ABDA database, CAVE enables the selection of appropriate drugs for patients with risk factors – another step in increasing drug safety (AMTS).
These databases could also be interesting for you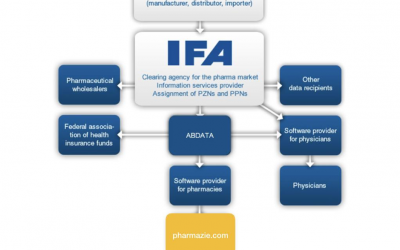 IFA Pharmaceuticals and their way into pharmaceutical databasesHow does the IFA medicines information get from the ABDA article master to pharmaceutical databases like pharmazie.com? This question is answered in the following article. You will learn who the IFA is,...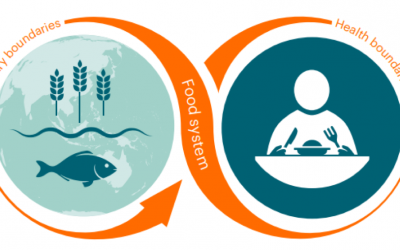 The Planetary Health Diet 37 scientists from 16 countries have gazed into the future, and it will not work without our help! You can read in this article how exactly this diet and the rescue of the planet will work. Today we are confronted with an ever-increasing...
We are here for you
Any questions left?