The Transparency List AVWG in a nutshell
The Transparency List AVWG (AVWG Arzneimittelversorgungs Wirtschaftlichkeitsgesetz) compares prices of original, generics and reimported products, Bonus Malus aspects of the AVWG are considered with their effects on:
Refunds by the GKVen
Payments and co-payments by the patient
Discount of the manufacturers
Discounts from pharmacies
The tabular overviews are supplemented by compact economic-pharmaceutical information on the listed medicinal products.
The focus of the transparency list is deliberately on the economic aspects of drug therapy. It does not refer to clinical aspects of the substitution of original preparations.
How up-to-date is the data?
The update of the latest economic changes in the German market is every 14 days.
WHERE DOES THE INFORMATION COME FROM?
This tool´s data is based on the database Drug Pricing Tool Germany in [pharmazie.com]. This database is updated twice a month. For you, this involves: reliability, seriousness and safety.
Suitable for:
Pharma Industry, Pharma Trade, Health Insurance, Regulatory
Related subscription
This database can be accessed after purchasing the subscription package 'Drug Pricing' or 'Premium'
These databases could also be interesting for you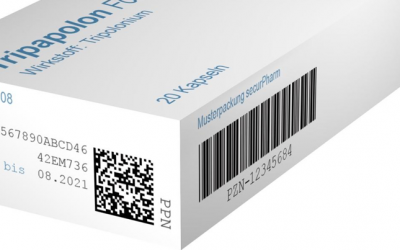 The new Falsified Medicines Directive 2019 - which medicines are affected? As of 9. February 2019, the Falsified Medicines Directive (2011/62/EU), which was adopted in 2011, has officially come into force. What does this mean for the affected players such as...
We are here for you
Any questions left?