Schedule a demo
Only 30 minutes. Ask any question. Free and not binding.
Step 1
Register for a demo call.
Step 2
Book a suitable time and day.
Step 3
Use our personal demo to get to know all our products within 30 minutes.
Register for a free demo call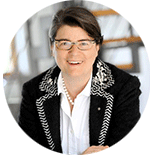 Your contact person
Ursula Tschorn
Pharmacist and Managing Director
Search in over 25 databases at the same time - via a single search tool
Get access to the drug information from anywhere, 24/7
Always up-to-date: We´re updating drug prices on a bi-weekly basis
Clearly laid out ATC-Structure and search for international products
Legal data to the German Drugs Short Products´ Characteristics (SPCs), leaflet and legal data from drug authorisation
We are a hospital-supplying pharmacy, supplying more than 20 hospitals and rehabilitation facilities and have integrated pharmazie.com into our ordering and drug information system. Our facilities make intensive use of pharmazie.com's information modules in the medical and nursing fields. Our 24h-emergency service pharmacists in the sterile laboratory and clinic supply and the users in the hospitals are impressed to have all relevant information such as specialist information, divisibility and probe compatibility always up-to-date in one simple place. Another highlight for us is the CAVE-Check: Our medical team is very impressed with the presentation of the possibilities of the documentable interaction check and check for patient-individual risks such as allergy, age, kidney malfunction and contraindications. Especially for our oncological or geriatric departments, this module represents a considerable increase in drug safety, the operation is simple and easy to handle in everyday ward life despite the complexity. We can therefore only thank the entire pharmazie.com team and wish them all the best for the future!