The Swiss Drug Dictionary Pharmaindex HCI in a nutshell
The Swiss Pharmaindex contains all drugs commonly authorised by the Swiss National Competent Authority.  It provides the following information:
pharmaceutical and pharmacological therapeutic properties of preparations
Clear classification according to the WHO ATC Code
Possibility of pharmacological-therapeutic comparison
Note on specialist information available in the FachInfo-Service SmPC
Short Products´ Characteristics (SPCs)
Patients´ information leaflet in German, French and Italian
Package sizes
Reemboursement
Suitable for:
Pharma Industry, Pharma Trade, Health Insurance, Regulatory
Related subscription
This database can be accessed after purchasing the subscription package 'Drug Dictionaries' or 'Premium'
We use the Swiss Compendium of Medicines to offer our customers, in particular pharmacies and hospitals, international procurement opportunities for locally unavailable medicines (in Germany, for example, individual imports in accordance with §73.3 AMG). Thank you very much for your fast and good service!
These databases could also be interesting for you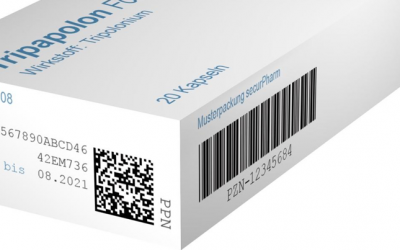 The new Falsified Medicines Directive 2019 - which medicines are affected? As of 9. February 2019, the Falsified Medicines Directive (2011/62/EU), which was adopted in 2011, has officially come into force. What does this mean for the affected players such as...
We are here for you
Any questions left?