The Drug Pricing Database Tool Germany in a nutshell
The Drug Pricing Tool Germany – ABDA-Artikelstamm (Taxe) includes all economic data for all drugs sold in pharmacies in Germany.
Determine initial pricing and launching sequence
Secure maximum reimbursement
Track competitor prices
Improve market access and time-to-market strategies
Assess business impact of major price changes and regulatory shifts
Track the impact of patent expirations
Optimize launch sequencing strategies
Price comparison and price history back until November 2003
The Drug Pricing Germany is updated twice a month
Suitable for:
 Pharma Industry, Pharma Trade, Health Insurance, Regulatory
Source: ABDATA PHARMA-DATA-SERVICE
Related subscription
This database can be accessed after purchasing the subscription package 'Drug Pricing' or 'Premium'
I am working with pharmazie.com everyday, especially with the Drug Pricing Tool Germany. Dapou Pharma is a Pharma-wholesaler & Parallel Trader and needs to have access to secure and up-to-date drug prices. The best in pharmazie.com is always to know which product is marketed in which country. Also the contact details of the pharmaceutical producers and marketing authorisation holders are most helpful.
Salman Lolagar
The most important abbreviations in the drug pricing tool Germany
The most important abbreviations in the database ABDA article master estimate:
AP Pharmacy required
BTM narcotic
DRO drugs
EK pharmacy purchase price
IMP reimport
KP clinic pack
N1 Therapy-appropriate pack size N1
N2 Therapy-appropriate pack size N2
N3 Therapy-appropriate pack size N3
NA non-pharmaceuticals
NL negative list
OR original preparation
RP prescription
VK Pharmacy Sales Price
CHECK OUT THIS DATABASE IN 5 STEPS
Step1
Enter "Humira" in the Drug Pricing Germany Tool field free text search.
Step 2
Result list for the search Humira in the Drug Pricing Germany Tool
Step 3
Detail info for Humira from AbbVie
Step 4
Legal information for Humira in the Drug Pricing Germany Tool
These databases could also be interesting for you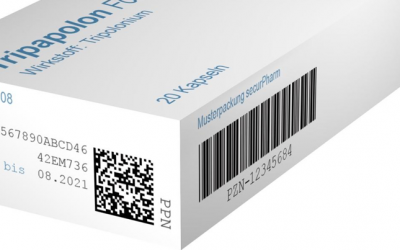 The new Falsified Medicines Directive 2019 - which medicines are affected?As of 9. February 2019, the Falsified Medicines Directive (2011/62/EU), which was adopted in 2011, has officially come into force. What does this mean for the affected players such as...
We are here for you
Any left questions?