Germany SPCs ROTE LISTE in a nutshell
The GERMAN SPCs ROTE LISTE® provides detailed information in following aspects:
Legal data to the German Drugs
Short Products´Characteristics (SPCs)
With the GERMAN SPCs ROTE LISTE®, medical-pharmaceutical experts such as physicians, pharmacists, clinics, nursing staff, and pharmaceutical-technical assistants receive brief information on human finished medicinal products available in Germany and certain medical devices including EU approvals. These data are compiled from available specialist, usage and product information. In order to be included and published in the RED LISTE®, the pharmaceutical company must register its product or products accordingly. Without registration, the products are not mentioned. The Rote Liste® is a "trusted source" for drug information in Germany as listed by the European Medicines Agency (EMA) .
By licensing the GERMAN SPCs ROTE LISTE® is available in various databases, including via [pharmazie.com].
Suitable for:
Pharma Industry, Pharma Trade, Health Insurance, Regulatory
Source: Rote Liste Service LTD.
Frankfurt am Main, Germany
Related subscription
This database can be accessed after purchasing the subscription package 'Drug Dictionaries' or 'Premium'
These databases could also be interesting for you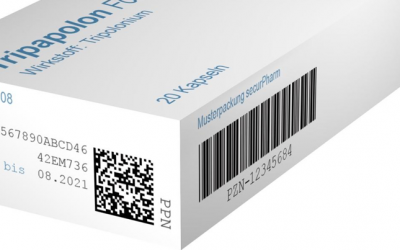 The new Falsified Medicines Directive 2019 - which medicines are affected? As of 9. February 2019, the Falsified Medicines Directive (2011/62/EU), which was adopted in 2011, has officially come into force. What does this mean for the affected players such as...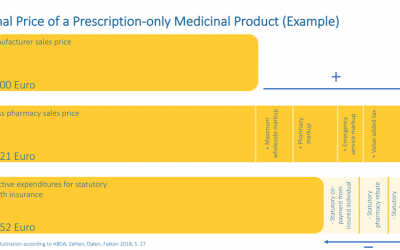 Estimating the final price of a prescription-only product At a glance: Pricing for pharmaceuticals in Germany Supply and demand determine the price, at least considering most branches of a free market economy. This basic principle also applies to non-prescription...
We are here for you
Any left questions?