Drug Pricing Germany Plus H3 in a nutshell
The Drug Pricing Germany Plus H3 is an optional supplement to the Drug Pricing Tool Germany and contains all the information required for the milligram pricing of parenteral solutions in accordance with Appendix 3 of the Price Listing of Substances and Preparations from Substances (Auxiliary Tax).
The most important information in the Drug Pricing Germany Plus H3 :
Pharmaceutical Central Number (PZN)
Milligram prices, possibly case-related (aut idem allowed / not allowed)
Billing factors to be used in the calculation
Details of the information relevant to the calculation of the substances: e.g. the fabric quantity per PZN, molar mass of the fabric, etc.
Groupings of carrier solutions (subgroups) with prices and discount factors
Information regarding the settlement of liquidators in accordance with Appendix 3 Part 1 Annexes 1 to 3 with details of the factor for calculating the discard limit and the period of time
Suitable for:
Pharma Industry, Pharma Trade, Health Insurance, Regulatory
Related subscription
This database can be accessed after purchasing the subscription package 'Drug Pricing' or 'Premium'
These databases could also be intersting for you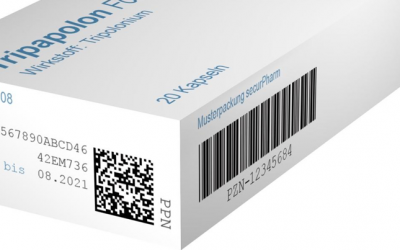 The new Falsified Medicines Directive 2019 - which medicines are affected? As of 9. February 2019, the Falsified Medicines Directive (2011/62/EU), which was adopted in 2011, has officially come into force. What does this mean for the affected players such as...
We are here for you
Any questions left?