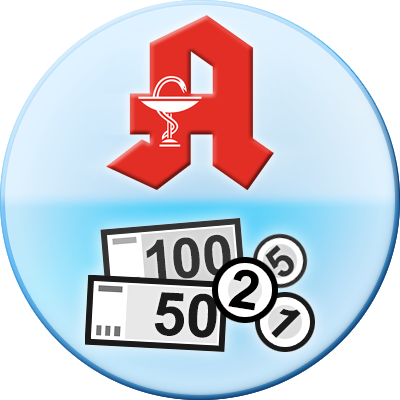 580
,
000
+
Packages and prices ( including wholesale prices and all economic data) for all products sold in German pharmacies.
Partner: ABDATA Pharma-Daten-Service
The Drug Pricing Tool Germany IN A NUTSHELL
The Drug Pricing Tool Germany – ABDA-Artikelstamm (Taxe) includes all economic data for all drugs sold in pharmacies in Germany.
Determine initial pricing and launching sequence
Secure maximum reimbursement
Track competitor prices
Improve market access and time-to-market strategies
Assess business impact of major price changes and regulatory shifts
Track the impact of patent expirations
Optimize launch sequencing strategies
Price comparison and price history back until November 2003
The Drug Pricing Germany is updated twice a month

I am working every day with pharmazie.com especially with the Drug Pricing Tool Germany. Dapou Pharma is a Pharma-wholesaler & Parallel Trader and needs to have access to secure and up-to-date drug prices. The best in pharmazie.com is always to know which product is marketed in which country. Also the contact details of the pharmaceutical producers and marketing authorisation holders are most helpful.
The most important Abbreviations in the Drug Pricing Tool Germany
The most important abbreviations in the database ABDA article master estimate:
AP Pharmacy required
BTM narcotic
DRO drugs
EK pharmacy purchase price
IMP reimport
KP clinic pack
N1 Therapy-appropriate pack size N1
N2 Therapy-appropriate pack size N2
N3 Therapy-appropriate pack size N3
NA non-pharmaceuticals
NL negative list
OR original preparation
RP prescription
VK Pharmacy Sales Price
E-Learning Section for this Database
Drug Pricing Tool Germany Life Demonstration
Check out this Database in 5 Steps
Price comparison for Humira