ABDA-Database German SMPC Drug Dictionary in a nutshell
WHAT DOES SMPC STAND FOR?
The Summary of Product Characteristics (SPC or SmPC) is a specific document required within the European Commission before any medicinal product or biocidal product is authorised for marketing.
ABDA DATABASE GERMAN SMPC DRUG DICTIONARY
The ABDA Database German SmPC Drug Dictionary lists comprehensive information on original pharmaceutical products and generics available in Germany, Switzerland, Austria and other countries.
check out all the structured data on Marketing Authorisation Holders´ (MAH) contact details in Germany
check out the Marketing Authorisation Holders of more than 58.000 registered medicinal products in Germany
Including active ingredients and their pharmacological and toxicological information, Clinical Particulars such as Interactions, Adverse Reactions, and Contra-Indications
The Marketing Authorisation Holders Drug Dictionaries are updated twice a month
Suitable for:
Pharma Industry, Pharma Trade, Health Insurance, Regulatory
Source: ABDATA PHARMA-DATA-SERVICE
Related subscription
This database can be accessed after purchasing the subscription package 'Drug Dictionaries' or 'Premium'
For me as Contract Research Organisation (CRO) the Marketing Authorisation Holder Drug Dictionaries are a big help to find SmPCs of the different MAHs in the authorised markets.
What is practical is that you can find ALL the articles that are sold in the pharmacy in one portal: Medicines on the market, medical products, aids etc. on the market, medicines withdrawn from the market, foreign medicines etc..
We use the ABDA-Database German SMPC Drug Dictionary Medicines and International Medicines to offer our customers, in particular pharmacies and hospitals, international procurement opportunities for locally unavailable medicines (in Germany, for example, individual imports in accordance with §73.3 AMG). Thank you very much for your fast and good service!
List of content provided in the ABDA database German SMPC Drug Dictionary
ABDA Database – Medicinal Products
Composition
active ingredients including amount, additives
Classifications
ABDATA-indications
ATC-Code (German and WHO)
Structure of dosage form
The dosage forms are allocated to certain structures. Therefore, medicinal products can be combined to integrative groups according to certain criteria. It is being differentiated between the aspect "what is within the package? "and structures of application "how is the drug to be applied?"
Storage and durability after opening 
structured data for storage and durability after opening or preparation of a medicinal product
Standard advice sentences
application advices and dosage
additives
pregnancy
lactation period
Monograph to finished dosage pharmaceutical products 
comprehensive texts inform on
indication
contraindication
application advices and dosage
side effects
characteristics
stability period and storage
Structure of the information within the SmPC
What is not included in the EMA SmPC?
Detailed information on the scientific development, which is available in
the public assessment report
Information in non-approved indication

Because the MAH has not claimed the indication
An indication has been claimed but data did not demonstrate a positive benefit risk of the medicine; withdrawal or refusal AR provide available data.
Exception in the paediatric group; the Paediatric Regulation aims to improve the information regarding this subgroup by providing all information on clinically relevant trials
Specific issue for which data is lacking

General advice on the treatment of particular medical conditions
How is the information prepared?
Where to find more information?
These databases could also be interesting for you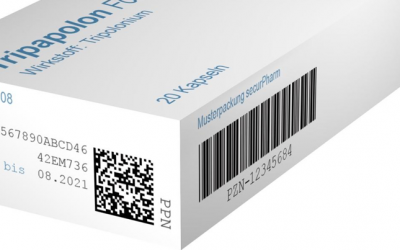 The new Falsified Medicines Directive 2019 - which medicines are affected? As of 9. February 2019, the Falsified Medicines Directive (2011/62/EU), which was adopted in 2011, has officially come into force. What does this mean for the affected players such as...
We are here for you
Any questions left?