Active Pharmaceutical Ingredient List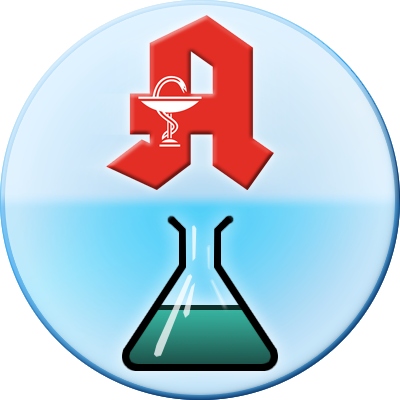 The Active Pharmaceutical Ingredient List in a nutshell
The Active Pharmaceutical Ingredient List strctures information on:
all the structured data for the identification of substances: name, synonyms, CAS-number, molecular formula etc.
chemical/physical properties: molecular weight, alkalinity, index of refraction, dissolubility, boiling point, freezing point, specific rotation etc.
links to further derivatives, salts and preparations
overview of search results in all [pharmazie.com] databases with this special active pharmaceutical ingredient (50+ countries)
the active pharmaceutical ingredients of 120.000 international registered medicinal products
pharmacological and toxicological information, ATC Codes, Clinical Particulars such as Interactions, Adverse Reactions, Contra-Indications
Identification of Regulated Substances (ISO 11238)
The Active Pharmaceutical Ingredients Dictionary is updated twice a month
Suitable for:
Pharma Industry, Pharma Trade, Health Insurance, Regulatory
Source: ABDATA PHARMA-DATA-SERVICE
Related subscription
This database can be accessed after purchasing the subscription package 'Drug Dictionaries' or 'Premium'
We use the ABDA database International Finished Medicines to offer our customers, in particular pharmacies and hospitals, international procurement options for locally unavailable medicines (in Germany, for example, individual imports in accordance with §73.3 AMG). Thank you very much for your fast and good service!
Dr. Marcel Rossmy
Literature and Origin of the Substance Names
LIST OF ABBREVIATIONS OF THE ORIGIN OF THE SUBSTANCE NAMES IN THE ACTIVE PHARMACEUTICAL INGREDIENTS DICTIONARY (IN ALPHABETICAL ORDER)
AB-DDR
Arzneibuch der Deutschen Demokratischen Republik 1985 und Nachträge
ASK
Bezeichnungsverordnung nach § 10 Abs. 6, Nr. 1 AMG
ASK-S
Synonyme Bezeichnung aus  Bezeichnungsverordnung
BAN
British Approved Names 1999 and Supplements
BGA-AKD
Aufbereitungskommission D  (Homöopathie) des BfArM
BGA-AKE
Aufbereitungskommission E (Phytotherapie) des BfArM
BP
British Pharmacopoeia, aktuelle Fassung
BP99
British Pharmacopoeia 1999
BP98
British Pharmacopoeia 1998
BP88
British Pharmacopoeia 1988 and Supplements
BPvet
British Pharmacopoeia (Veterinary), aktuelle Fassung
BPvet99
British Pharmacopoeia (Veterinary) 1999
BPvet98
British Pharmacopoeia (Veterinary) 1998 and Addendum
BPvet93
British Pharmacopoeia (Veterinary) 1993 and Addendum
BPvet85
British Pharmacopoeia (Veterinary) 1985 and Addendum
CHP
Arzneibuch der Chinesischen Medizin (deutsche Ausgabe) 1985 und 1990 sowie Nachträge
DAB
Deutsches Arzneibuch, aktuelle Fassung
DAB Komm
Deutsches Arzneibuch Kommentar, aktuelle Fassung
DAB1999
Deutsches Arzneibuch 1999
DAB1997
Deutsches Arzneibuch 1997
DAB1996
Deutsches Arzneibuch 1996
DAB10
Deutsches Arzneibuch 1991 und Nachträge
DAB10 Komm
Deutsches Arzneibuch Kommentar 1993 und Nachträge
DAB9
Deutsches Arzneibuch 1986 und Nachträge
DAB9 Komm
Deutsches Arzneibuch Kommentar 1986
DAB8
Deutsches Arzneibuch 1978 und Nachträge
DAB7
Deutsches Arzneibuch 1968
DAB6
Deutsches Arzneibuch 1926
DAC
Deutscher Arzneimittel-Codex, aktuelle Fassung
DAC2000
Deutscher Arzneimittel-Codex 2000
DAC99
Deutscher Arzneimittel-Codex 1999
DAC98
Deutscher Arzneimittel-Codex 1998
DAC97
Deutscher Arzneimittel-Codex 1997
DAC86
Deutscher Arzneimittel-Codex 1986 und Nachträge
DAC79
Deutscher Arzneimittel-Codex 1979
DCF
Denomination commune française; Pharmacopée française, 10e éd. 1982 et suppléments
DCIT
Denominazioni comune italiana dei principi attivi contenuti nei medicamenti Lista cumulativa 1988
EB6
Ergänzungsbuch zum Deutschen Arzneibuch, 6. Ausgabe, 1953
EU-Nummer
Zusatzstoffe nach Zusatzstoff-Zulassungsverordnung
FP
Pharmacopée française 10e éd. 1982 et suppléments
FU
Farmacopea ufficiale della Repubblica italiana 10 ed. 2002
FU9
Farmacopea ufficiale della Repubblica italiana 9 ed. 1985 und Nachträge
HAB
Homöopathisches Arzneibuch 2000 und Nachträge
HAB1
Homöopathisches Arzneibuch 1. Ausgabe 1978 und Nachträge
HAB34
Homöopathisches Arzneibuch 3. Auflage 1958
INCI
International Cosmetic Ingredient Dictionary 9th ed. 2002 (frühere Kurzbezeichnung CTFA)
INCI-EU
Liste der Bestandteile kosmetischer Mittel, veröffentlicht im Amtsblatt der Europäischen Gemeinschaften 1996
INN.LX.D (E, F, L, S)
INN-Bezeichnung = International Nonproprietary Names for Pharmaceutical Substances List No.X, Angabe mit Listen-Nr. und Sprachbezeichnung (D= deutsch, E = englisch, F = französisch, L = lateinisch, S = spanisch)
INNv.LX.D (E, F, L, S)
Vorgeschlagene INN-Bezeichnung, Angabe mit Listen-Nr. und Sprachbezeichnung (D= deutsch, E = englisch, F = französisch, L = lateinisch, S = spanisch)
INNm.LX.D (E, F, L, S)
Von INN-Bezeichnung abgeleitete Salze, Angabe mit Listen-Nr. und Sprachbezeichnung (D= deutsch, E = englisch, F = französisch, L = lateinisch, S = spanisch)
INNvm.LX.D (E, F, L, S)
Von vorgeschlagener INN-Bezeichnung abgeleitete Salze, Angabe mit Listen-Nr. und Sprachbezeichnung (D= deutsch, E = englisch, F = französisch, L = lateinisch, S = spanisch)
IP3
The International Pharmacopoeia, 3rd ed. Vol. 2-4 1981, 1988, 1994
IUB
IUB (International Union of Biochemistry), Enzyme Nomenclature, 1984
IUPAC
IUPAC (International Union of Pure and Applied Chemistry), Nomenclature of Organic Chemistry, 4th. ed., 1979 und Nachträge
KVO
Verordnung über kosmetische Mittel (Kosmetik-Verordnung)
NF
The National Formulary 19th ed., 2000 and Supplements
NF18
The National Formulary 18th ed., 1995
NF17
The National Formulary 17th ed., 1990
NF16
The National Formulary 16th ed., 1985
ÖAB
Österreichisches Arzneibuch 1990 und Nachträge
P.Cx.
The Pharmaceutical Codex 12th ed., 1994 and Supplements
P.Cx.79
The Pharmaceutical Codex 11th ed., 1979 and Supplements
PH
Pharmacopoea Helvetica, Deutsche Ausgabe, 9. Ausgabe 2003
PH8
Pharmacopoea Helvetica, Deutsche Ausgabe, 8. Ausgabe 1997 und Nachträge
PH7
Pharmacopoea Helvetica, Deutsche Ausgabe, 7. Ausgabe 1987 und Nachträge
PH6
Pharmacopoea Helvetica, Deutsche Ausgabe, 6. Ausgabe 1971 und Nachträge
Ph.Eur.
Europäisches Arzneibuch, 4. Ausgabe 2003 und Nachtrag
Ph.Eur. Komm
Europäisches Arzneibuch Kommentar und Nachträge
USAN
USP Dictionary of USAN (United States Adopted Names) and International Drug Names 2001
USP
The United States Pharmacopoeia 24th revision, 2000 and Supplements
USP23
The United States Pharmacopeia 23rd revision, 1995 and Supplements
USP22
The United States Pharmacopeia 22nd revision, 1990 and Supplements
USP21
The United States Pharmacopeia 21st revision, 1984 and Supplements
USSRP
State Pharmacopoeia of the Union of Soviet Socialist Republics, 10th ed., 1968
VO
Verordnung über verschreibungspflichtige Arzneimittel sowie die Änderungsverordnungen gemäß §§ 48, 49 AMG
WHO
Wissenschaftliche Nomenklatur zu INN-Bezeichnungen, veröffentlicht in WHO Drug Information, Genf
These databases could also be interesting for you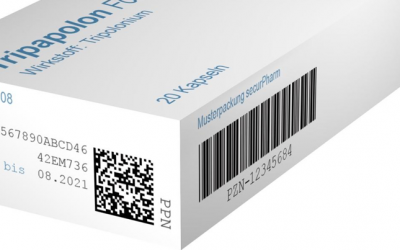 The new Falsified Medicines Directive 2019 - which medicines are affected? As of 9. February 2019, the Falsified Medicines Directive (2011/62/EU), which was adopted in 2011, has officially come into force. What does this mean for the affected players such as...
We are here for you
Any left questions?