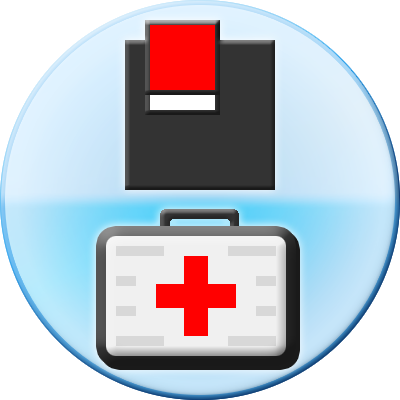 13000
Assistive Products and 2.500 Manufacturers
THE Rehadat Assistive Products Germany IN A NUTSHELL
Our Partner Rehadat Germany provides information on Assistive Products and Assistive Product Provision.
A variety of products improves the quality of life for people with disability or severe disability and enable their participation in society and working life.
Rehadat provides unbiased information about:
Around 13.000 assistive products and 2.500 manufacturers and distributors
Images and dimensions of assistive products to easily identify the correct product
Fields of application, financing, law, literature
Examples of workplace adaptations
REHADAT is a service which is provided by the Cologne Institute for Economic Research (IW Köln) and is funded by the Federal Ministry of Labour and Social Affairs (BMAS).
Information in the REHADAT
The aid directory of the statutory health insurance companies
The list of aids of the statutory health insurance (GKV aid index) contains all products that are recognised by the statutory health insurance as an aid. In addition, all products of the Nursing Aid List are included.
REHADAT adopts the updates of the Aids and Nursing Aid Index published by the central associations of the health insurances in the Federal Gazette.
The product number (resource number / item number)
The Utilities Directory display has the following features and information for you:
The order criterion of the aid directory is the 4-part position number (aid number) assigned to each individual product, which is composed as follows:
Example: The walker type 26-22 from Ortopedia GmbH has the product number 10.46.02.1003
10 = product group: walking aids
46 = Application: Interior
02 = product subgroup: walker
1 … = Product type: Walker with armrest
1003 = single product: type 26-22
By selecting an aid number, you will be taken directly to the database "Drug Pricing Tool Germany", which will provide you with the information from this area.
The branch to REHADAT (via the LOGO)
As soon as you have selected a position number, the logo of the REHADAT database appears. Here you can branch to the REHADAT database. Select the database Utilities there.
Information about REHADAT – Aids (Institute of the German Economy, Cologne)
The database REHADAT is located on the server of the Institut der deutschen Wirtschaft in Cologne and can be selected directly.
This database documents almost all technical aids for disabled people available in Germany.
The areas for which aids are offered range from home help, orthoses and prosthetics to handicapped-accessible machines and tools. All products are documented with manufacturer and sales addresses, price information, technical description and instructions on the reimbursement of costs by the health insurance companies. The manufacturer and sales address also includes the company's e-mail and homepage. They can be called as links from the database. A large part of the documents contains graphical representations and pictures.
There is also a special program that allows you to search for the information in the list of medical insurance aids (updating ongoing).
Click my heart to get your 14-day-free-trial account